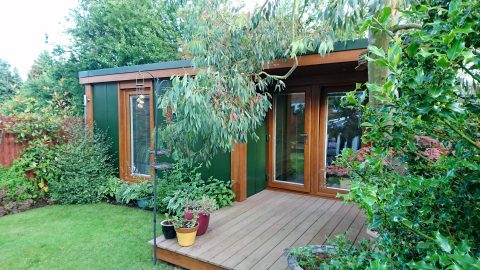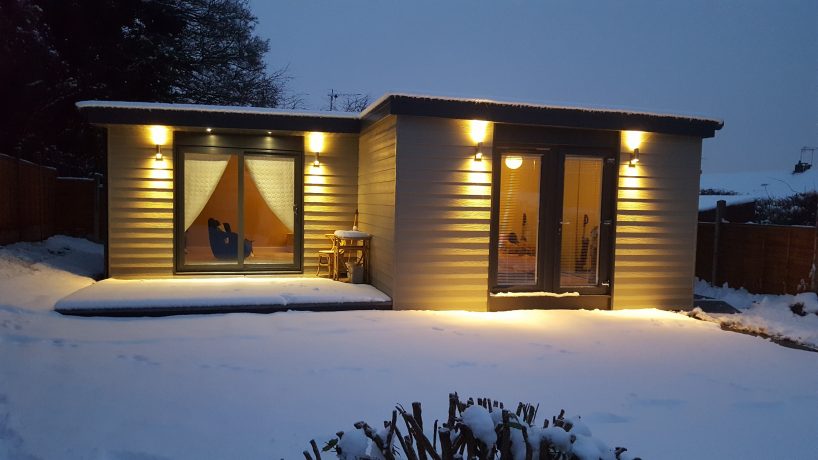 Self Contained Granny Annexe Garden Homes
A self-contained granny annexe in the garden is a cost-effective and quick solution to creating an extra home. Whether for an elderly relative or even a younger family member, a garden annexe can be a perfect solution to a growing modern day problem. Regrettably, more and more families are having to face the same dilemma. Because of escalating costs in the care sector and housing market, more practical solutions are required. We believe we can offer that solution.
Our contemporary garden annexes are maintenance free, LABC approved, quickly installed and built to last. Moreover, our buildings are designed to be practical, safe and affordable. Built to the highest standard by qualified professionals using only the best quality materials. Our buildings are designed to last a lifetime.
But, most importantly of all, is your peace of mind knowing that you are close by if required.  Yet, nothing is taken away from a loved one's independence, which is imperative too. As a result, keeping everybody happy!
Get A Quote Today
Create a home in your garden
We know from personal experience how difficult things can become when a life changing event occurs.  Therefore, a self-contained Granny Annexe in the garden may be the answer. It was for us!
We can help you create a real home for an older or even younger relative in your garden. And because a garden annexe is an asset it adds 5 to 15% to the value of your property. So rather than the ever-increasing expense of alternative accommodation you gain a return on your investment. Therefore, a perfect solution.
Our expertise is managing your entire project from start to finish. We deal with the local authority regarding planning permission. We also obtain any building regulation certificates that are required. In addition, to the above, see our FAQs page for further information on local authority legislation.
Garden Annexe Construction
We use the most up-to-date structural insulated panel system (SIPs) to build the annexe. The high insulation values of the panels mean that when they are used to construct the walls and roof of an annexe the overall efficiency of the building is very high. Especially relevant; the main advantage of building with SIPs is just how quickly we can get your Annexe ready to live in. Therefore, from foundations to completion, an Annexe can be built and ready to use within 2-3 weeks.
If you would like to view the many colour choices and finishes please visit our Products & Finishes page.
Adding Value to Your Home
A quality garden annexe adds value to your property and if you wish to sell, the sale-ability too. This is because our garden annexes are built using the same materials and building techniques used to construct a modern house. Hence, our garden annexes are designed to last.  A good quality garden annexe is really an extension of the house. Furthermore, you can expect an excellent return on your investment. However, unlike a brick extension, it's quicker, cleaner and more affordable. In short, extra space – adds value.
How Much Will A Garden Annexe Cost?
We offer a full service 'turnkey' project. This means everything is included in our price. Please be aware that not all granny annexe companies offer the actual connection of the services to the mains supply. Therefore, this can be a costly additional extra.
All our garden annexes are permanent buildings and comply fully with building regulations.
As an example an open plan guest room 18m2  with an en-suite costs £34,954. A 32m2 granny annexe home in the garden with kitchen, lounge-diner and separate bedroom with an en-suite starts from £58,450.
Design Your Own Garden Annexe
All our buildings are designed to customer requirements therefore, each building is unique. You choose the shape and size then we will design it for you. Because our buildings are designed to customer specification they do vary in price. If you are working to a budget please contact us, we'd love to help.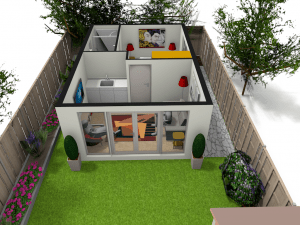 Also, included is a 10 year guarantee, Part P & Building Control Approval. No hidden extras! All inclusive price!
A Granny Annexe is Excellent Value for Money: So what's included?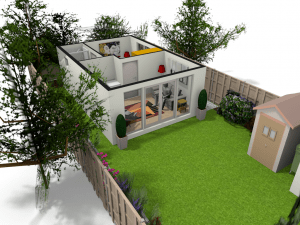 Screwpile or reinforced concrete pad foundations.
Supply of all services for bathroom and kitchen facilities.
Trenching for drainage and make good including re-instating paving where necessary.
Foul connection, a special pump may be required if the garden annexe is lower than the house drain, we can supply and install this for you.
SIP's construction.
Electrical connection from the consumer unit in the garden room to the consumer unit in your house.
Heating.
LED downlights.
Flooring.
Fully plastered internally.
Fully insulated with low U-values so you can use it all year round with minimal heating.
Bespoke bathroom and kitchen with appliances.
Inspections with building control as required.
About Us
We are an established family business based in the beautiful county of Rutland and cover all areas within a 150-mile radius.
Brian has over 40 years' experience in all aspects of carpentry and joinery. During his career, he has achieved an ISO 9001 accreditation in design control and development. He has concentrated on building Granny Annexe garden homes since 2005 and has designed countless garden buildings. Hence, he has a great eye for detail and is a perfectionist. Therefore, we can confidently guarantee you won't be disappointed.
Your Choices
Granny Annexe – Make It Your Own
A wide range of tailor made items are available; internal partition walls, doors, flyover roofs and canopies. Also, toilet cubicles, shower rooms, kitchens, bedroom furniture, office furniture, sliding doors and much more!
Maybe a Guest Room
Garden rooms and garden annexes are often restricted in size due to the space available in the garden. However, with our designs you can still create a multi-functional building. Maybe, a garden office that easily converts into a guest bedroom or even an outdoor dining area.
Get a Quote
Multi-Purpose
Multi-Purpose Guest Bedroom Annexe
Day to day this garden room is used as an office. But at weekends it can double up as a guest bedroom. It includes a compact toilet and a hideaway kitchen. A perfect guest room or even a teenage den. To see how much a standard garden room costs or to see our customer reviews, please visit our price guide page.
Free Design Service
Our garden rooms are hand built to meet your needs, designed and tailored to your individual requirements. Maybe you have a clear view of what you want or just need a little extra help and guidance. Therefore, as a starting point, feel free to contact us for an informal chat or alternatively fill in our no obligation quote page and we will be happy to send you further information. Let us help you find your perfect solution.
Full Structural Calculations
Full structural calculations carried out by independent civil and structural consulting engineers are included with all garden annexe buildings.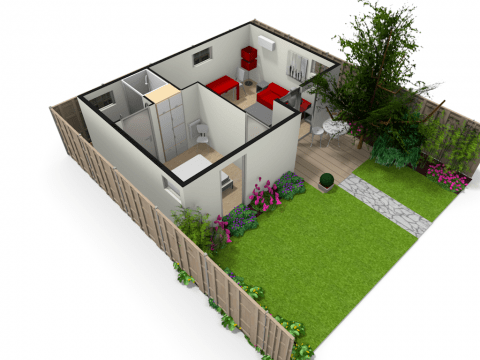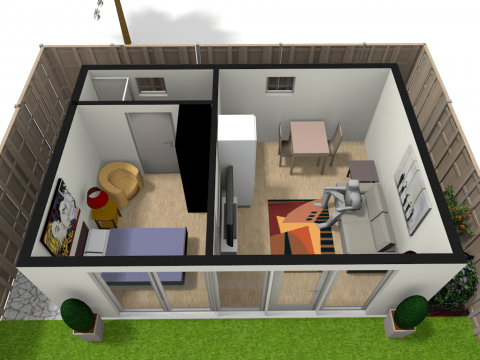 "We cannot find words that express how pleased we are with our family annexe. Nothing has been too much trouble and the bespoke design is perfect for our needs. If you are thinking of having a garden annexe then put The Green Room to the top of your list. Excellent service, excellent build, excellent workers. Yes, we can genuinely give the highest praise to this company."

Lynn & Julian – Kettering
As a rule of thumb a Garden Annexe is usually required as a home for an elderly relative. Granny or grandad!
In this case study the opposite happened and instead of mum moving into her daughters back garden, the daughter moved into mums! Furthermore, an extra bedroom was required for the granddaughter who still lived at home.
If you are looking to downsize, a self-contained one bedroom granny annexe is an increasingly popular solution. We are finding more and more that parents are moving into annexes at the bottom of the garden.
For more information and videos please view our case study on the Blog page.
Hideaway or Standard Kitchens
Whether you're looking for a classic traditional style or a more contemporary look for your kitchen, the Green Room has the choice! All our premium kitchens are custom built providing you with a multi-functional space.
Compact Kitchen
For more compact garden rooms/annexes, we offer a custom-built hideaway kitchen. All our kitchens come in a wide range of high quality materials and colour choices. They include a sink, dual hob and an extractor fan. Also, an under counter fridge with freezer compartment and an electric oven or microwave oven combination. Space saving practical storage is built in too.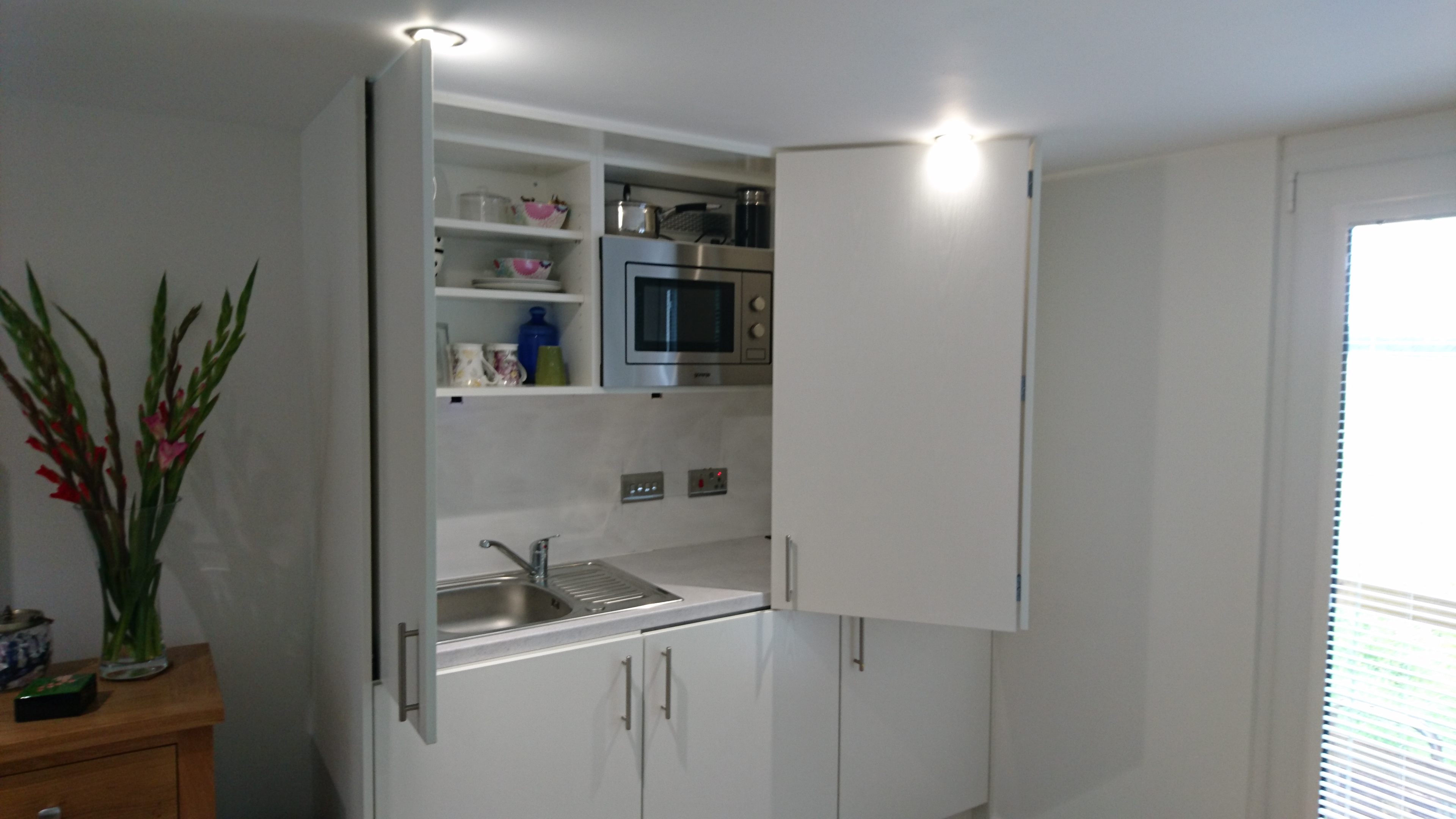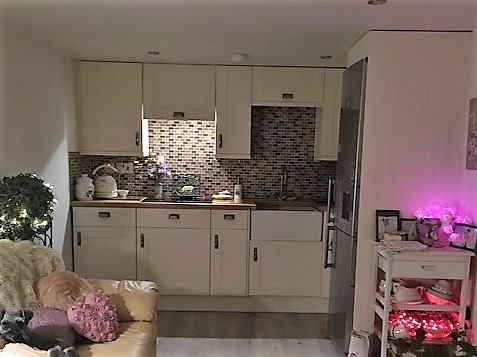 I am absolutely thrilled to bits with my new granny pad. It was originally going to be for my daughter but when it started to take shape I decided I wanted it instead. The Green Room designed and built a lounge /kitchen on the side of an existing garage and the garage became a bedroom with en-suite. What a transformation!! A very professional service was given and first class workmanship was provided. Nothing was too much trouble for Brian and his team!! A big THANKS guys.

Cath Jackson Stockport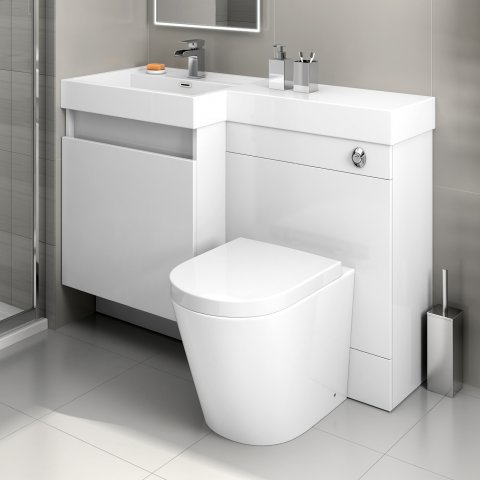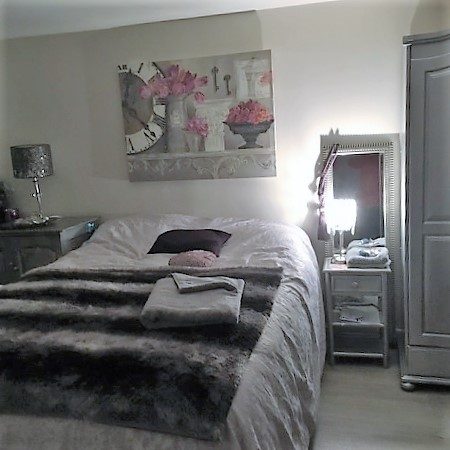 En-Suite/Shower Room
Granny Annexe Compact Vanity Units
Premium bathroom furnishings are used as standard. L shaped combined toilet and sink vanity units maximise the space in your en-suite. They also provide great practical storage and come in a range of colours and finishes for you to choose from.
Granny Annexe Shower Cubicles
Shower cubicles have premium easy clean shower doors with 6-8mm toughened glass and ultra slim stone shower trays. The 9.8kW chrome electric showers have thermostatic temperature stability which keeps showering safe for all the family. Most noteworthy, it has a maximum temperature stop for increased safety.
Get a Quote
Bedroom
Granny Annexe Space Saving Solutions
Clever space saving solutions will help you get the most out of your new garden annexe! For the bedroom; built in wardrobes, wall beds, storage beds and much more! Click on the links below to view some of the brilliant space saving products we offer!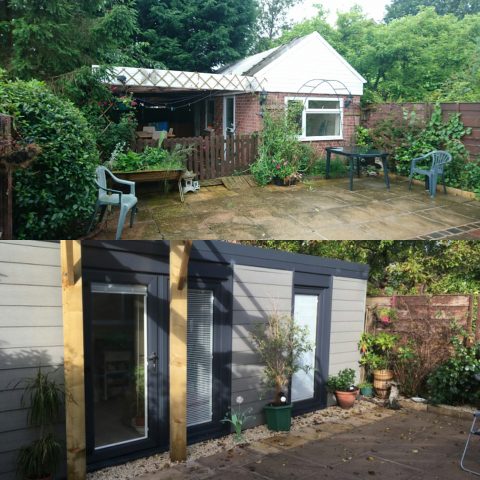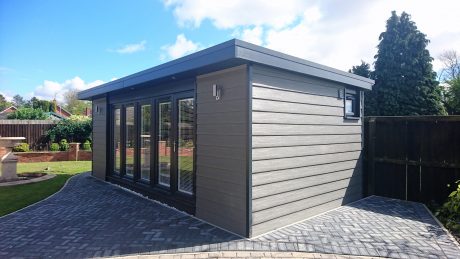 Keeping Warm
Heating Your Garden Annexe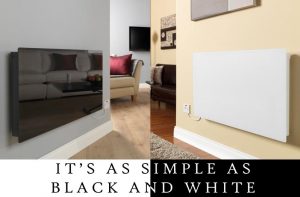 Dimplex Girona glass panel heaters are available in an elegant glass front finish in black or white. Because these high-quality heaters are  so good-looking they are a stunning addition to the building. A 24-hour digital timer hand-set is also supplied to enable you to program your heating requirements. Therefore, heaters warm up quickly and consequently provide highly accurate comfort levels to suit the user.
Flooring
Granny Annexe – Choice of Flooring
The Impressive Ultra range is a collection of extra solid and hard-wearing laminate floors that look and feel exceptionally natural. The planks' authentic wood grains, for example, are perfectly reflected into the floor's joints as well. And there's more: thanks to a unique water-repellent 'HydroSeal' coating, Impressive Ultra is not only beautiful, it's also the most waterproof laminate flooring ever produced.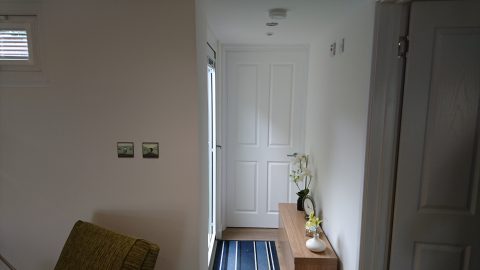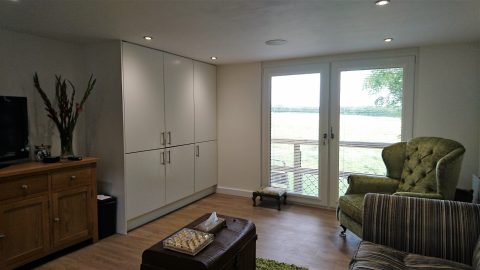 Internal Finish
Granny Annexe Finishes
The internal walls and ceiling are finished using 15mm thick fire check boards. Because they are plaster skimmed this provides a smooth internal finish. Also, there are no melamine plastic wall cover-strips or silicone sealant. Therefore, giving a more traditional 'home like' appearance ready for you to decorate to your own taste.
High Quality Lighting
Granny Annexe – Lighting
High quality LED down lights are supplied and installed as standard. The number of lighting units vary depending on the size of the annexe. In addition, external up/down lights with a PIR sensor are also supplied and fitted to the front corner posts of the building.
Reviews
"We have just had a one bedroom annexe completed with a separate kitchen bathroom and living room in coventry. From start to finish Brian was absolutely brilliant and bent over backwards to design and install an annexe that was above and beyond expectations. The build team were very efficient and professional and Tom was just amazing a thoroughly lovely man. We are absolutely thrilled and cannot praise everyone enough. Thoroughly professional helpful and friendly. Thank you so much to everyone."
Debbie Ewart
Contact Us
Why not give us a call to discuss your annexe? We will be pleased to provide you with a quotation! Or, alternatively, send us a sketch of your design to: info@the-green-room.co.uk
Get a Quote
Granny Annexe Discussed On BBC Radio 4 Womens Hour
Women's hour on BBC Radio 4 had an interesting interview
with a lady – living in a "shed" at the bottom of her sons garden.
Research
New Research
New research commissioned by Legal & General in conjunction with the Elderly Accommodation Counsel (EAC), reveals the big conversations that families are having about managing and supporting elderly parents. How they are planning the right balance of support and independence so crucial to later life. The big issues include housing, health, in house support, care and well-being which is influenced both by the age of parents and how far away they live from the family. Of those surveyed, respondents were also asked to rank a list of factors that, for them, constitute their parents' well-being. The most important was being 'safe at home' closely followed by 'well cared for' and 'healthy and active'.