Alan Titchmarsh's Love Your Home and Garden
Episode 2 – 6th September 2017
We are very proud to have installed a quality garden room on Alan Titchmarsh's latest show 'Love Your Home and Garden'!
In the show, Alan travels around the UK creating unique homes and gardens for inspiring, self-less individuals and families deserving of a new and improved home. Whilst working with some of the country's best architects, builders and gardeners, Alan and his team create brand new spaces both indoors and outdoors.
Quality Garden Room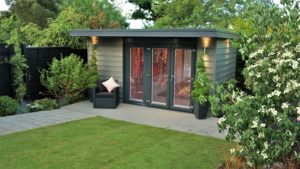 We had the pleasure of being asked to design a quality garden room for Manisha and Rajeev Seesurrun. Their son Aryan suffers from severe cerebral palsy and requires 24-hour care, provided for by his mother. Meanwhile, his father Rajeev works long hours to support the family. So, we supplied  a quality garden room as a studio for Manisha to indulge her love of design work. They are a remarkable family, and we could not be happier to have played a small part in creating their dream home and garden.
The Finished Result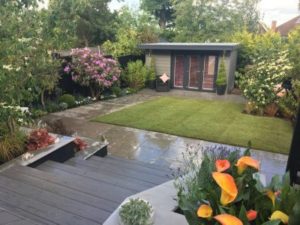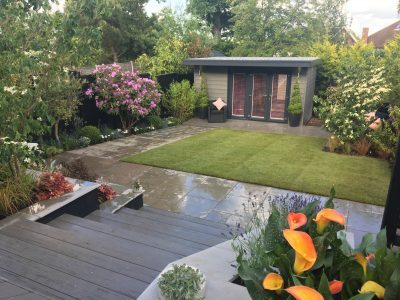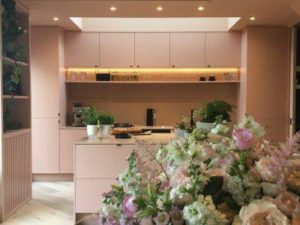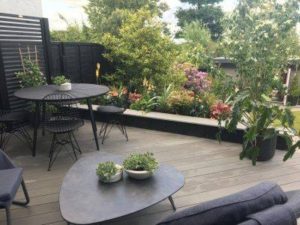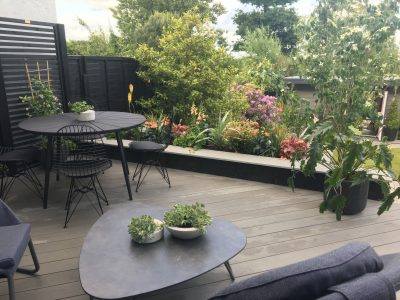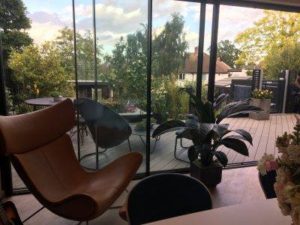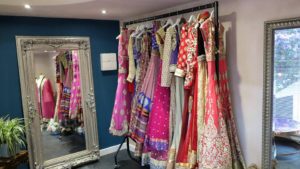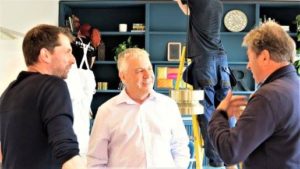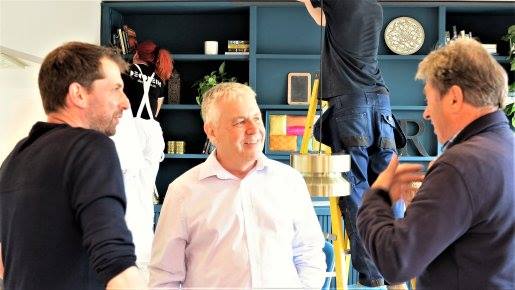 Huge, sliding glass doors lead out on to a brand new, full width terraced deck with steps down to the garden and a lift for Aryan.  Firstly, Katie Rushworth created staggered beds to manage the dramatic level change of the sloping garden. The colour of the new blush pink kitchen is echoed in the flowers, foliage and leaves of the plants. These were used to fill the beds closest to the deck.  Finally, a quality garden room is built as a studio for Manisha to indulge her love of design work.
Katie Rushworth
Manisha and Rajeev are childhood sweethearts and have been together since meeting at a wedding when Manisha was just fourteen. Aahhh…! They bought their dream house in 2003, five years after they got married. It was an old house, but one they could envisage being in together and eventually raising a family in. Read what else Katie said here.
If you would like to copy the look, follow this link to ITV's Get The Look page.
For more inspiration please visit our Gallery page.
Great Fun Working with Alan and his Team…..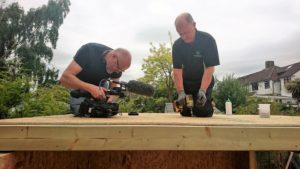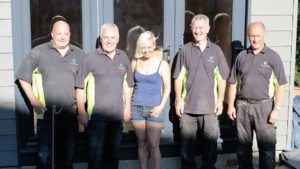 "I am delighted with the fabulous garden room which The Green Room supplied and erected for Alan Titchmarsh's Love Your Home & Garden programme. The building is so well constructed and the team were a joy to have on site with a high level of workmanship. I cannot recommend them highly enough! The family who's garden it has been built in are over the moon – they absolutely love it! Tune into Love Your Home & Garden, ITV1 on Wednesday 6th September to see it on the TV!"
We offer more choice than any other garden room company. So, why not visit our gallery for inspiration or to view all the available options download our brochure here. Alternatively, visit our Garden Room page or our Products and Finishes page to see the many garden room colour and material options we offer.
Return to Home Page.