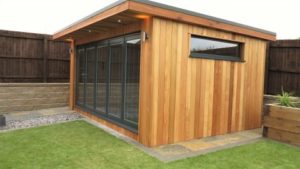 Unless you're lucky enough to live in a mansion (we wish we were), there's probably going to come a time in your life when your house doesn't offer you the extra space you need anymore. And we all know how much of a hassle it can be to move home. Maybe a garden room could be your perfect solution instead? Here's our list of the top 6 uses for a garden room. A way of creating the space you need without having to leave the beloved family home behind!
Garden Music Room
Garden rooms make for brilliant music rooms or studios! They give you your own space where you can really feel inspired! They also position you outside, away from the family home where the other half – or parents if you're a teen in a band – may not be as eager to listen to your music as you are (we're sure you're brilliant though!). Add in some sound proofing to keep the neighbours happy too and you're on to a winner!
Garden Office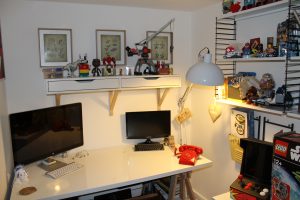 For those of us lucky enough not to need to travel back and forth to the office every day, a dedicated work space is essential. Being cramped up in a corner of a dining room doesn't always make for great focus or motivation to work. In fact, it can just lead to mass procrastination (in my case watching funny videos of animals on YouTube). If you find your mind wandering while you work, then a garden office could be the solution! Having your own comfortable and professional space is bound to help you focus and motivate you more. Also, your boss will love your new efficient approach to work – time for a raise?
Garden Gym
Turning your garden room into a home gym is a very popular idea! All that home gym equipment can quickly take up a lot of space in your house so why not put it in the garden? You could have a sink area or shower room installed too so you don't have to run back and forth to the main house for anything. You could even stick a telly up on the wall to watch whilst your working up a sweat (this could also give you the space to watch your favourite soaps in peace!)  No more worrying about gym memberships. No more trying to find the time to get there. It can be just a few easy steps down the garden!
Garden Bar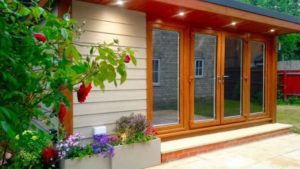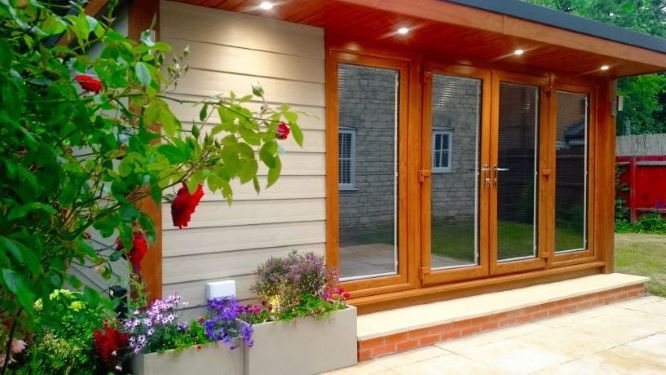 The garden bar. Now this one is a personal favourite of mine! It's the perfect edition to your home if you love entertaining guests or even if you just want a quiet space to chill out in the evening with a loved one. Us Brits love a good pub garden and with one of these out the back, you wouldn't have to leave home to indulge yourself! They also have the advantage of being able to be used all year round, so no more waiting for summer for garden parties! If you like to throw a good party, then why not add in some soundproofing? The neighbours would appreciate it!
Granny Annexe/ Guest Room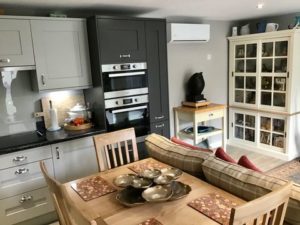 Garden rooms make for brilliant spaces to use as a granny annexe or a guest bedroom. They can be built with 1 or 2 bedrooms (even more if your garden has the space!), living areas, kitchens and en-suite shower rooms! Giving guests their own private space to stay in will always be appreciated! They're also very popular to use as an annexe for an elderly relative or a younger one. This can give you the peace of mind knowing that they're close by but also doesn't take away from their independence. Keeping everyone happy!
Hobby Room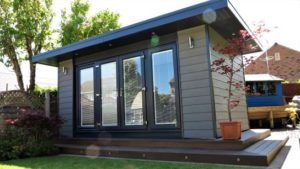 The possibilities of making your garden space into a hobby room are endless. It can be a comfortable space for the avid gamer to immerse themselves in other worlds. On the other hand, the opposite, a peaceful space to relax and curl up with your favourite book. They can be turned into beautiful art studios for those who love to paint, draw and sculpt. Alternatively, it can be turned into a private cinema for those who love to watch films without having to pay cinema prices. If your hobby room isn't likely to be used as a quiet space, consider adding soundproofing so you can crank up the volume on the surround sound and really get the most from your garden room!
Need more inspiration please visit our gallery or feel free to contact us if you would like to discuss a project in further detail.